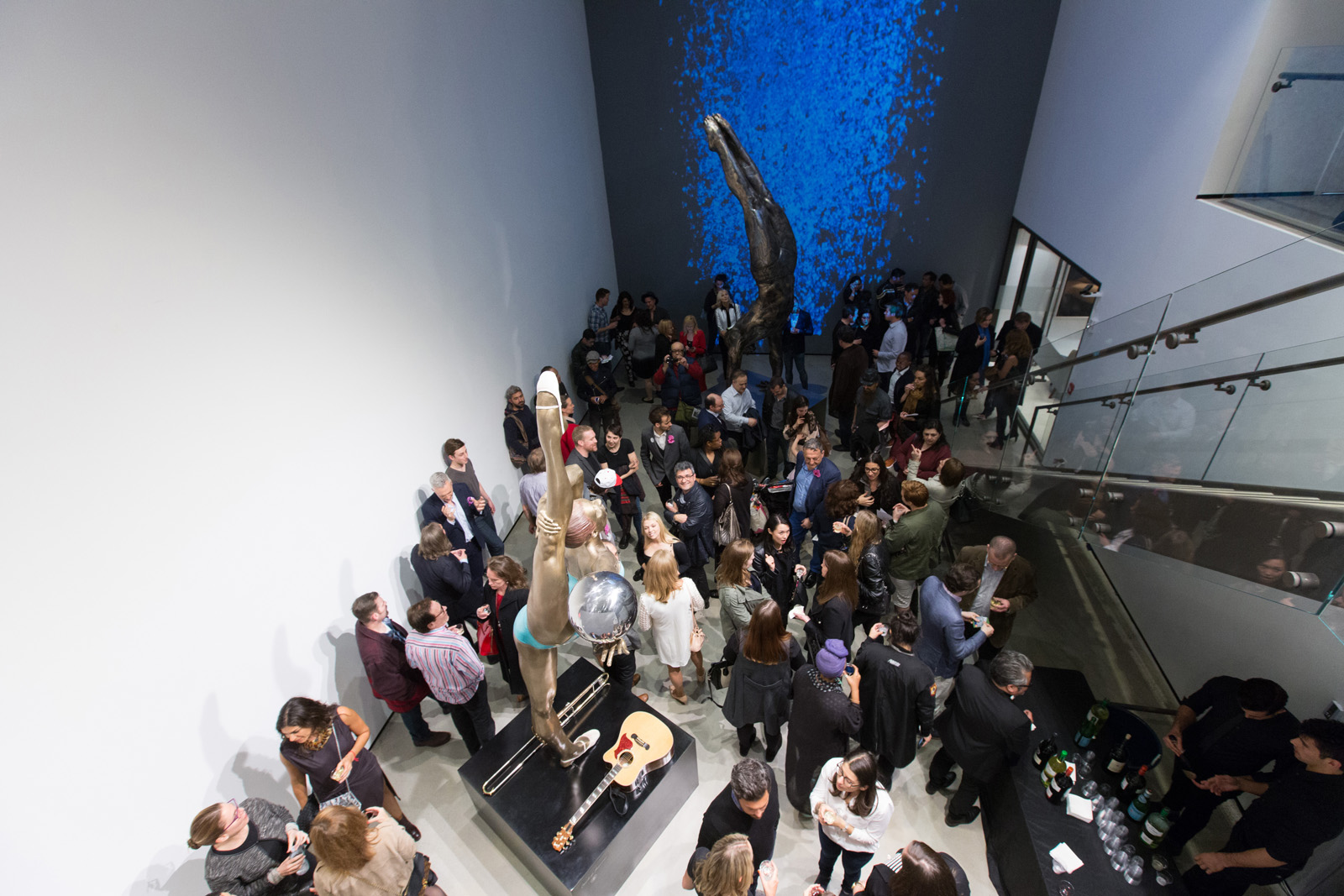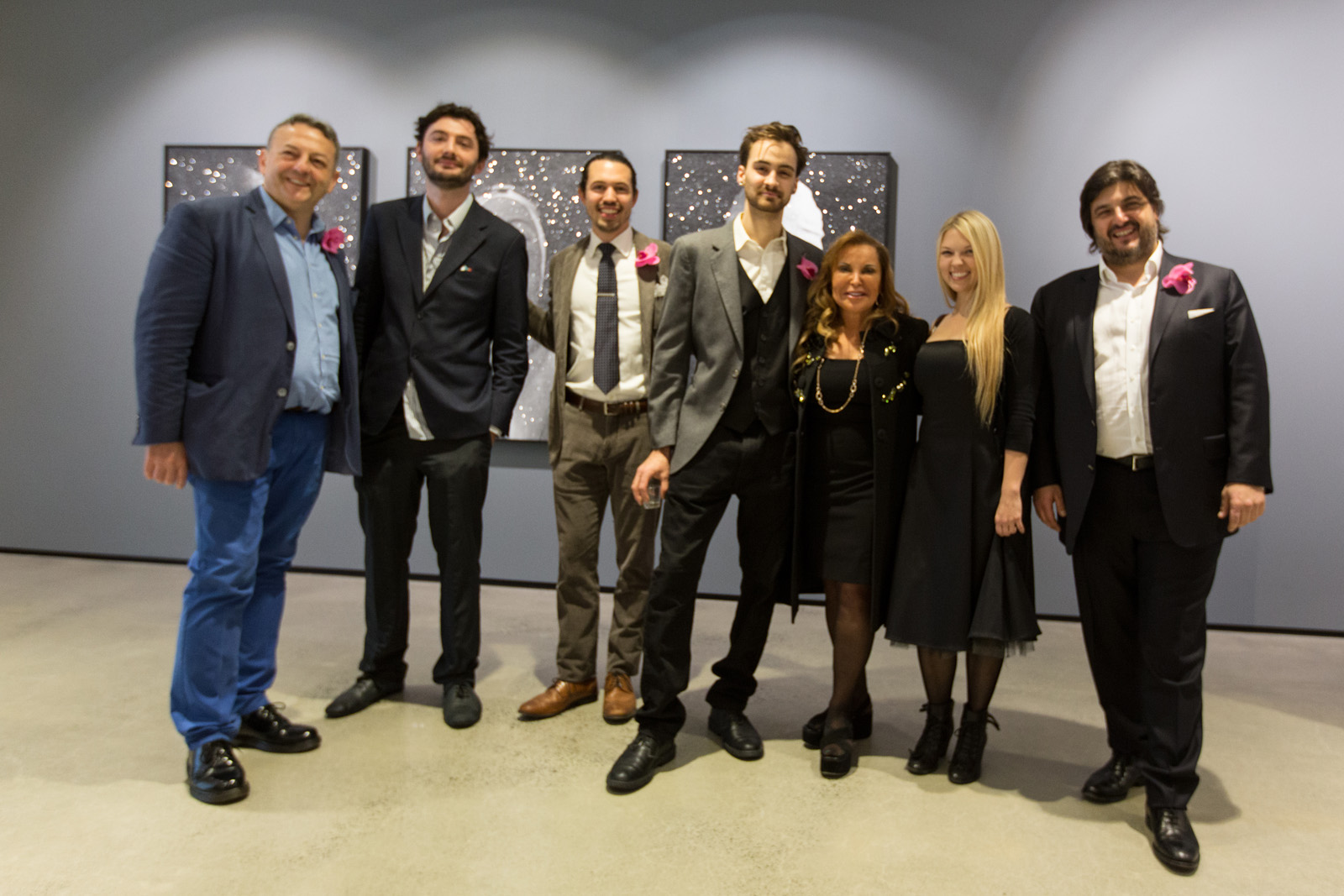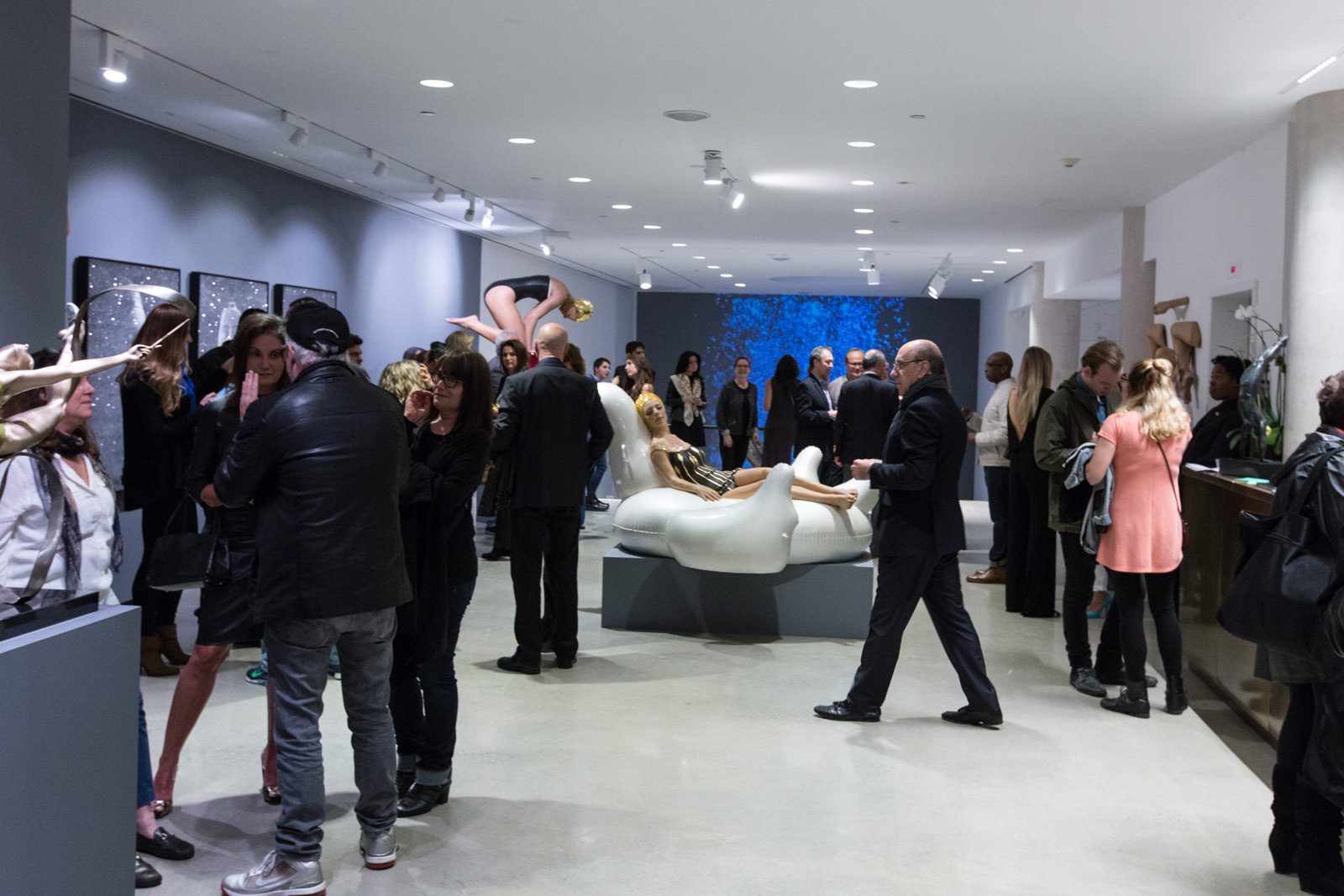 FOR IMMEDIATE RELEASE
New York, NY (April 20, 2016) – C24 Gallery is pleased to announce Hero and Leander, a solo exhibition featuring a new body of work by hyperrealist sculptor Carole A. Feuerman. The exhibition will be on view May 6, 2016 through June 25, 2016 with a Opening Reception on Friday, May 6th from 6:00 pm – 8:00 pm with two dance performances featuring models in the show – Amanda Trieber (6:30 pm) and Marius & Emma (7:15 pm).
Hero and Leander is a Greek mythological story of Hero, a priestess of Aphrodite, who lived in a tower off a waterway and Leander, a young man from the opposite side of the strait. Leander fell in love with Hero and would swim every night across the waterway to be with her. Hero would light a lamp at the top of her tower to guide his way. These trysts lasted through one warm summer. On a stormy winter night, the waves tossed Leander in the sea while the breezes blew out Hero's light. Leander lost his way and was drowned. When Hero saw his dead body, she threw herself over the edge of the tower to be with him in death.
Two new monumental bronze sculptures, Monumental Dancer and Beyond the Golden Mean will debut in this exhibition. Appearing amongst these two significant figures will be a thirty-foot interactive wall of water produced by Michelangelo Bastiani.
Leda and the Swan will be one of the highlights in this exhibition, having just returned from the 2015 Venice Biennale. Outfitted in a 1920's bathing suit, the resin sculpture depicts a reinterpretation of the classic Greek tale of Leda. According to the myth, Zeus seduces Leda while disguised as a swan, and Leda bears Helen of Troy from this encounter. In Feuerman's own words, the sculpture "embraces the eroticism associated with much of Greek mythology, while telling the story of deceit and treachery." Leda is an important figure as a wife and mother.
Another feature in this exhibition is DurgaMa, inspired by the Hindu goddess Durga. The bronze figure sits in complete tranquility on a sacred lotus flower. She is the symbol of birth, rebirth and survival, which is a common theme present in much of Feuerman's work. The lotus flower can live for over a thousand years and along with Durga's universal powers, she can withstand all that the world throws her way.
Feuerman's works explore classicism while presenting common themes that occur in our every day lives. The sculptures tell powerful stories are experiences the artist has encountered in her own life that she feels compelled to tell. One can relate to them as we all struggle to overcome similar personal obstacles. Evoking inward emotions, Feuerman invites the spectator to identify with the narrative they see before them. Swimming and water have fascinated her all of her life as she has always been captivated by how the water droplets form patterns over the skin.